We have to be careful not to get bogged down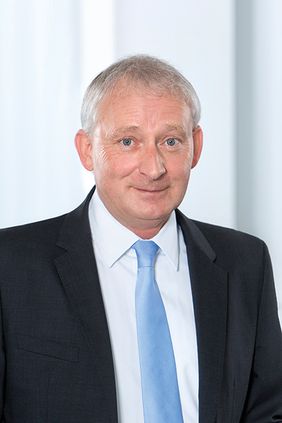 Dear Readers,
Sometimes I wonder if we as a real estate industry aren't trying to dance at too many weddings. Again and again, we are confronted with new topics that not only promise future benefits but also create pressure to act today. Everywhere it's the same: We have to become more efficient, more digital, more sustainable – simply better. There is a danger that we make a start on addressing each of these issues but never get to see them through to the end because the next really pressing issue emerges to demand our full attention.
Of course, our business is changing faster than ever before and the concern about missing the innovation boat is understandable. However, we should not lose sight of the big picture – and by no means focus on the future to such an extent that we neglect the present.
Because the real estate industry is in the middle of generational change, and this in times of a glaring shortage of skilled workers. On the one hand, we now have to plan this "handing over the baton" so well in advance that we can maintain the continuity demanded by the market and thus by our customers. On the other hand, we have to ensure that our jobs remain attractive for employees and that the potential managers of tomorrow do not simply jump ship to another industry. To achieve this, we should first of all question the status quo. Only then can we fully address future issues – at least those that will be relevant in the long term.
We wish you an informative read!
About: Markus Reinert FRICS is Chairman of the Board/CEO of IC Immobilien Holding AG.
IC Immobilien Holding GmbH
Hanauer Landstrasse 293
60314 Frankfurt
Germany
Kerstin Valdeig
Management Assistant
Head of PR, Marketing & Communication
phone +49 69 767 258-280
ic(at)ic-group(.)de