The office of the future remains the work hub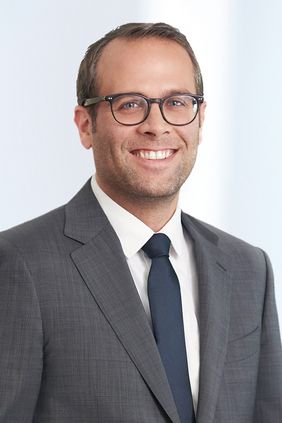 Interview with Sebastian Zehrer, Head of Research, Wealthcap
Mr. Zehrer, following a relatively untroubled summer the pandemic once again has us firmly in its grasp. Will the majority of office employees have to become accustomed to spending much longer in home office than originally envisaged?
Nobody knows, but it is something we have to anticipate. For a large number of office-based employees the home office that came with the shutdown from March onwards was not a totally new experience. Merely the scope was new. This is why things have worked out so well from a technical and organisational stance in the majority of cases. Thus we are convinced that even once the pandemic is over the home office and flexible office topics will play a more important role than they did before. The trend in this direction has been around for some time already, the coronavirus has simply accelerated it.
This is why the entire real estate industry is now asking itself whether significantly less office space will be required in the future. Or to exaggerate: what do we still need offices for?
As a place to meet up and enter into a creative exchange. And for many people it is also a place where they can concentrate on their work, for let us not forget that not everybody has a quiet study in their apartment. No, the office will by no means lose its raison d'être. In my opinion it will remain the work hub, but its function will change to some extent. More home office does not automatically mean fewer offices, but the requirements placed on modern office space are changing. In many cases the home office will, in our opinion, become a supplement rather than a substitute.
So you think that the requirements placed on office space are changing due to the coronavirus? Can you explain this in more detail?
A question which we asked ourselves long before the coronavirus outbreak: what characteristics does an office need so that it is convincing for its users for many years to come and remains competitive? For only then is it also a good and future-viable investment for an investor with a long-term orientation. This is why it is important to observe long-term, ongoing trends precisely and analyse how these impact on the use of real estate in the future and what that means for the requirements placed on the location and the property quality.
What are your key findings regarding – what you call – "future-viable" office properties?
A fundamental trend is undoubtedly flexibility. In the future we will differentiate less markedly between the conventional office and the home office: the future could be more a form of hybrid working. Networking and flexibility are therefore very important factors for the office of the future. In addition, the office should also exude a certain feel-good factor so that employees enjoy going there – and especially if they have the choice. Naturally this presupposes that the business model of the company actually allows for home office. In addition, many questions are still open. Who will assume the costs? How will this be regulated from a labour law stance? Can I actually oblige employees to make available part of their private home on a permanent basis for work purposes? And: who has sufficient space at home to work from a home office permanently? A lot of topics that still need addressing therefore, which if anything support my conviction that the office workplace will fundamentally be retained. But it has to change.
In your series of publications on the future office you have defined four criteria for success: networking, flexibility, well-being and sustainability. These are major aspirations – and involve correspondingly high investment costs. Will this not reduce the return for investors?
Naturally some investments will be necessary. And properties in the corresponding locations are often also relatively expensive. But from a long-term stance it is worthwhile. In the long run if office space is no longer attractive to a tenant willing to pay for space, such a property will also be more difficult to place on the market. Properties entirely lacking in quality are now no longer marketable and will be less so in the future. We are also implementing these principles with our own investment strategy: in the office segment Wealthcap is investing directly in core and core plus properties in the largest German cities and metropolitan regions, as well as in the developing cities. For opportunities in the value add sector and in foreign markets we set store by selected target fund managers so as to ensure diversification and benefit from local expertise.
About: Sebastian Zehrer is Head of Research of Wealthcap Kapitalverwaltungsgesellschaft mbH.
IC Immobilien Holding GmbH
Hanauer Landstrasse 293
60314 Frankfurt
Germany
Kerstin Valdeig
Management Assistant
Head of PR, Marketing & Communication
phone +49 69 767 258-280
ic(at)ic-group(.)de