Potatoes and hybrids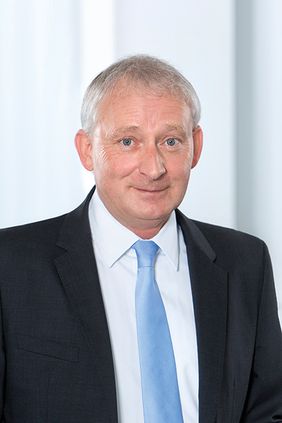 Dear Reader,
At the current moment in time, it is easy to get caught up in the optimism of the industry: quite a number of market players have developed a keen desire for a strong finish to the year and a dynamic beginning to 2022. According to them, now is the time for new investments, new leases, and new projects.
At the same time there is a certain discrepancy between the optimism of the market players and the challenges we face. This is not just a result of the current fourth wave of the coronavirus pandemic, but also economic factors. The best example: the growing rate of inflation. The Federal Statistical Office calculated that inflation was running at 5.2 per cent in November 2021. Rising energy and construction costs are just two of the consequences. A possible change in interest rates – albeit one that will only come about in the medium term – could become a problem when it comes to loans and valuations.
Likewise the figures, data and facts of the major consulting firms indicate that the challenges specific to real estate are not diminishing by any means either. Rising vacancy rates in the office sector, for example, show that the leasing markets resemble a "hot potato", one that will lead to those who are not cautious enough burning their fingers before they have to drop it. For only those office properties which are truly compatible with the principles of new work – and which are also on a solid economic footing – will have the necessary long-term resilience.
The latest issue of our newsletter looks at how investors can factor in and to some extent even avoid the current macroeconomic and property-related risks, and how the calls for hybrid work can be implemented in reality. As always it is not just we at IC Immobilien Gruppe who are answering these questions: we have also spoken with a number of leading experts. Gerhard Meitinger from Deutsche Pfandbriefbank (pbb) looks at the question of how lenders take into account the current risk factors when awarding loans. And Florian Mann, managing director of the proptech company intertempi, explains how thanks to modern software solutions, hybrid offices can be managed so that user friendliness and high levels of productivity go hand in hand.
As ever I wish you stimulating reading.
About: Markus Reinert FRICS is the Chairman of the Board and CEO of IC Immobilien Holding GmbH.
IC Immobilien Holding GmbH
Hanauer Landstrasse 293
60314 Frankfurt
Germany
Kerstin Valdeig
Management Assistant
Head of PR, Marketing & Communication
phone +49 69 767 258-280
e-mail