iRES+ from the digital platform to the concrete investment strategy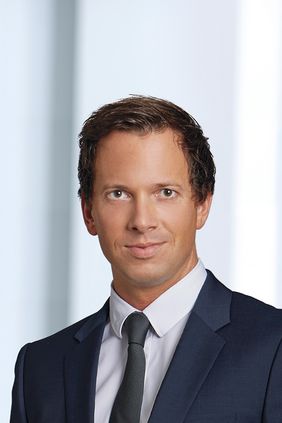 In October 2018 we presented our digital platform iRES+ for the first time ever. What originally began as software for Technical Property Management has now become the digital central nervous system for the entire IC Immobilien Group. Several departments – from Commercial Property Management through to Asset Management – use the platform for interdisciplinary collaboration. In the meantime a number of other interfaces (incl. SAP) have also been implemented. Thus, we do not have any stand-alone solutions which are not compatible with one another, but rather we have created a uniform system landscape.
What is important in this respect is that iRES+ can always be modified and expanded in a flexible manner, meaning that new processes and structures within the IC Immobilien Group can be integrated directly into the architecture of the software. Thus, for instance, more than 200 suggestions for improvements from individual employees are processed and implemented each year. An important example of this is our in-house Process Management, which collaborates closely with our Technical Property Management and specialises in analysing and digitalising key architectural and building data quickly and precisely, as well as mapping implementation processes. As a consequence, the other specialists within the value creation chain are provided with the necessary information for the development of their strategies.
The success of a project begins behind the scenes
Of one thing there is no question: in-house digital tools and proprietary structures that remain invisible for customers very rarely create waves of excitement. This is why it is important to us that our new processes deliver additional value in concrete terms for our clients.
On the one hand, we can deliver this in the form of high quality standards, and, on the other hand, in the form of additional speed: because the key building- and portfolio-related data are available for all departments at all times in a digital form – and without any changes in medium – we can be prepared for spontaneous changes in the market situation or a change in investment strategy as quickly as possible. In addition, in recent months and years iRES+ has also grown explicitly with the requirements of our clients.
This can be seen in our process management tool, for example, for which our clients, tenants and service providers can use an external web portal which is connected directly to iRES+, as well as gather information within our system on an ongoing basis on the progress made with processing. These functionality possibilities alone represent a premium service within Property Management. On the other hand, iRES+ serves as the most important data pool within the IC Immobilien Group.
The fact that more than 150 employees use the tool and can view data from over 400 properties means that every individual has the possibility to access the collected knowledge of their colleagues and reach their own conclusions on the basis of previous best cases. Moreover, at company level we can identify market changes at an early stage – for example with respect to the efficiency of technical equipment, demand for areas and investment trends. This gives us the possibility to act more quickly, while at the same time reaching robust and future-secure decisions.
About: Michael Greis is one of the managing directors of IC Property Management GmbH.
IC Immobilien Holding GmbH
Hanauer Landstrasse 293
60314 Frankfurt
Germany
Kerstin Valdeig
Management Assistant
Head of PR, Marketing & Communication
phone +49 69 767 258-280
ic(at)ic-group(.)de