Asset and property managers – the right decisions are called for now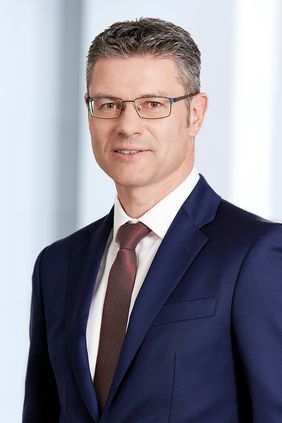 80 to 90 per cent of all commercial properties wanted by institutional investors fall into the core category – opportunistic strategies, in contrast, are much more exotic for this group right now. In addition to this, more and more market players find themselves obliged to be measured on the basis of specific ESG criteria, meaning they can only purchase certified real estate.
The problem, however, is that there are only a couple of thousand properties in Germany which meet these criteria: core security features, ESG conformity, and also of a sufficient size to be attractive for institutional investors. Even with a vast market network and a strong local presence, investment and asset managers can only meet the demand on the part of their clients to a lesser degree with existing properties or forward deals on new real estate projects.
Maintaining one's own standards
At the same time, in the current situation it would be dangerous to deviate from one's own standards simply so as to be able to realise an investment. On the outskirts of metropolises and in secondary locations some landlords are already resorting to incentivisation – usually the final measure before the asking rents are lowered.
Furthermore, the marketing period through to the conclusion of a new lease is increasing for many of these non-core properties – the corresponding viewing frequency is decreasing. If, given these circumstances, rents decline temporarily by only ten per cent, a number of investments become precarious. In these cases the owners/investors face the choice of committing themselves to lower rents in the long term or even accepting a strategic vacancy.
What do asset and property managers have to provide now?
Whether or not it is a core property – responsible real estate management primarily means guaranteeing that the respective investment maintains its value. In view of the current market situation, in which we can assume that there will be a low lease take-up of about two million square metres in the office segment in 2021, the significance of tenant support and services is on the increase and will be the central instrument so as to attain a high level of tenant satisfaction with the consequence that tenants remain in a property for a long time.
This can be achieved by providing a high service quality in commercial and technical property management. In this respect important aspects are good communication, short reaction times and a high degree of competence in offering solutions that meet the needs of tenants. Thus, for example, it can be important to implement minor changes to suit the space requirements of the tenant in a timely manner in order to ensure that it is not necessary for the tenant to move out of a property. Flexible approaches are also necessary when it comes to talks on extensions – it is no longer a question of securing the longest possible fixed term. In the meantime, shorter contractual terms tend to correspond more closely to the needs of many tenants. With good management this does not necessarily have to result in a shorter overall lease term, and in conjunction with a higher rent it may even be possible to increase the cash flow as a whole.
Likewise asset and property managers have to be able to identify tenant risks at an early stage. In view of the current structural transformation these do not by a long way merely concern possible liquidity bottlenecks. Similarly it might well be the case that what is ostensibly a "healthy" company is implementing its own transformation too sluggishly and thus its business model becomes obsolete within just a few years or even months. Both more extensive as well as more intensive due diligence processes are necessary for the leasing management, therefore. Knowing one's tenants is constantly increasing in significance.
Manage-to-core
Nevertheless, the range of tasks in asset and property management is by no means restricted to merely preserving the status quo. Rather an active approach should encompass the realisation of new core products through the redevelopment of existing buildings. Properties that were built in preferred locations 25 to 30 years ago can be revitalised to make them more marketable thanks to a comprehensive concept coupled with refurbishment to ensure they are then more energy-efficient. Thus, above-average returns are possible with the excellent viability of the location. Ideally, thanks to refurbishment, the properties become sustainable properties that comply with regulatory requirements.
The considerably more restrictive awarding of loans by banks means that higher equity capital ratios are necessary, however – or interest payments increase with security surcharges. This effect is being amplified by the rise in construction costs. In concrete terms this means that the leeway for error in real estate management is gradually declining. Vice versa, complex projects with a manage-to-core approach in particular can deliver increases in value that are much higher than the level seen with "finished" core properties, however. The greater the divergence between core and non-core as a result of the market adjustment that has already begun and is expected to continue, the better the outlook that a property can be moved from one market segment to the other.
Speed is no longer the only key factor
For asset and property managers in the 2010s it was above all a case of acting on the highly dynamic transaction processes with in part very short holding periods. Accordingly, in many companies the processes have been streamlined and efficiency increased in interdisciplinary collaboration – this was also the case at IC Immobilien Gruppe.
Functioning structures and an increase in efficiency alone are not a guarantee for the success of an investment, however. With markets that are becoming more complex and sluggish it is a question of working more effectively and, in line with the famous definition put forward by Peter Drucker, a matter of doing "the right things". To this end two things are needed: firstly, many years of expertise on the part of experienced colleagues, who ideally have been active on the market for at least 15 years, and are personally familiar with the last real estate crisis, therefore. And secondly, a leading edge in digital terms on the basis of modern IT systems and databases. These allow the results and best cases from numerous individual projects to be bundled, and this information can then subsequently be used as the foundation for new strategies with other properties.
About: Michael Stüber FRICS is Managing Director of IC Immobilien Holding GmbH.
IC Immobilien Holding GmbH
Hanauer Landstrasse 293
60314 Frankfurt
Germany
Kerstin Valdeig
Management Assistant
Head of PR, Marketing & Communication
phone +49 69 767 258-280
ic(at)ic-group(.)de