A positive outlook in what are still difficult times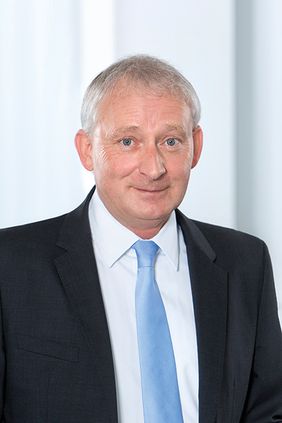 Dear Reader,
The last quarter of the year has surprised us with some fundamental and thus very important news regarding the coronavirus pandemic: in the middle of the "circuit breaker" lockdown a number of pharmaceutical companies around the globe have made promising and positive announcements at very short intervals, namely that the longed-for coronavirus vaccine has finally been developed. The general sigh of relief was almost audible – not just at a personal level, but above all in the global economic context.
While this is undoubtedly cause for optimism, we should not be under any illusions: in the coming months, and possibly even years, we will continue to see hard times. Many of the consequences of the coronavirus recession will not be felt until 2021 and 2022. And the mere existence of a vaccine does not by a long way mean that we will soon once again experience a form of normality such as the one we enjoyed before the crisis.
What does this mean for the real estate sector? On the one hand, that we still face a lot of hard work if we want to understand the impact of the pandemic on leasable space and its overall economic implications, for example. And on the other hand, that investors and corporates will have to conduct a much deeper analysis before important decisions for the future can be taken.
Nevertheless, I believe in the "commercial real estate product" just as firmly as I did before the crisis. This is not merely due to the fact that the economic circumstances and benefits compared to shares and other volatile forms of investment can be seen in turbulent market phases above all – but also that Germany will continue to gain in significance globally as a stable investment location in economic, political and legal terms. With the current issue of our newsletter we will endeavour to consider and take stock of the manifold imponderables in the current market circumstances.
I wish you a pleasant reading!
About: Markus Reinert FRICS is the Chairman of the Board and CEO of IC Immobilien Holding GmbH.
IC Immobilien Holding GmbH
Hanauer Landstrasse 293
60314 Frankfurt
Germany
Kerstin Valdeig
Management Assistant
Head of PR, Marketing & Communication
phone +49 69 767 258-280
ic(at)ic-group(.)de